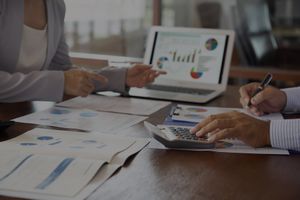 Check budgets and contract costs
The world of manufacturing is changing rapidly. After an industrial phase marked by a high-volume production method with a low product mix, industries now have to face the need to differentiate products by expanding the range, and the growing expectations of customers, increasingly oriented to order custom or customized products. 
Often the simultaneous management of multiple orders involves the need for a balance between daily production, labor planning, and medium and long-term strategic planning. The main goal is to achieve business objectives and improve financial performance. 
The budget is the tool that allows companies to plan and monitor their activities, providing information on production costs, suppliers, operating margins, resources used, and delivery times, and which relates the initial and final phase of planning of an order, or the budgeting and final accounting. 
Understanding which production costs should not be cut, which are unproductive and how to reduce them, more generally how to check the profitability of each individual order are increasingly essential needs that every entrepreneur and manager should face. 
Thanks to Genialcloud, managers can obtain precise information regarding company budgets and the costs of each order, even in different stages.
reference solution
The Self-Service Business Intelligence Cloud Solution to identify, interpret and share business information. Customized dashboards and reports, multi-dimensional analysis, and predictive modelling, to extract the most relevant insights from any data source.
Benefits
The planning, monitoring, and forecasting of contract costs allow you to avoid budget variances and improve profitability.
Complete visibility of the operational and economic performance of orders
Cost analysis and accurate results prediction
Financial planning linked to the sustainability of the orders
Elaboration of KPIs for job evaluation
Make decisions based on quantitative data
Functionalities
Integration with any data source
Genialcloud is equipped with a series of connectors that allow you to import data from any management software (ERP), as well as natively from our ERP module. Work hours, budgets and final balances, purchases, the progress of activities, and other customizable metrics are transformed into reports and graphs that can be easily consulted and shared. All the important information for evaluating the status of orders is available in a single web tool, accessible from any desktop / mobile device.
Budget e Forecast
The contract budget is a fundamental component of good project management. A correct estimate of all costs is not enough, it is essential to constantly check that the work is carried out in compliance with economic constraints to ensure profitability. With Genialcloud, project budgets are always monitored and updated in real-time and it is possible to intervene manually to make corrections and adjustments. Furthermore, thanks to AI / Machine Learning algorithms, Genialcloud offers the possibility of creating project forecasts, allowing management to predict any deviations between the approved budgets and the orders' real needs.
Financial planning
Managers need to assess the financial impact of projects, especially in the case of large orders that last for several years. Genialcloud offers the opportunity to analyze how each project will affect the financial capacity of the company, allowing top management to carefully plan the cash flows relating to orders and the overall project portfolio.
Key Performance Indicators
Genialcloud offers the possibility to set customizable KPIs, i.e. metrics that represent the progress of projects, and analyze predefined KPIs such as production value, added value, margins, costs, and revenues or other metrics that meet the needs of the company. Thanks to the KPIs, it is possible to carry out numerous useful analyzes for strategic and operational decisions, as well as having a project performance history, which can be used for compliance or job evaluation purposes.
Some of our customers